VLans Not Working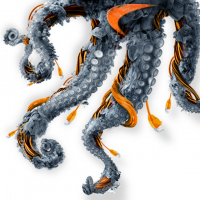 Zyxian
Newbie ✭
Hello All.
I have a TZ350. On three ports I've created VLANs. All ports and VLANs are in their own zone. Each zone is connected to a web server. The NAT and Access Rules are the same for all ports/VLANs. On the ports that are not a VLAN, the websites come up. The websites on a VLAN do not come up. Those servers show "No Internet Connection".
I numbered my VLANs by adding a number after the port number, i.e. X3:V31, V32 - X5:V51 V52 etc. (Since the internal VLANs start at 3968 I figured they could be numbered like this) I didn't assign a server to either port X3 or X5.
As a test, I moved what was on X3:V32 to X3 and the server got internet connection (didn't move everything to get the website up. Moved it back to V32)
I also changed Access Rules for a VLAN to be completely open but still no access
Is there something different that needs to be done for VLANs?
Zyxian
Category: Entry Level Firewalls
Reply