Ping and traffic between X Ports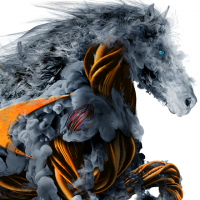 Nikuda
Newbie ✭
Hello,
i worked a lot with other firewalls like Sophos, Securepoint, Lancom, TP-Link and so on, but Sonicwall seems to be very special.
I've been trying for about 3 days now to get the firewall to ping between port X0 (LAN : 10.0.0.0/24) and port X2 (LAN2 : 192.168.0.0/24).
The ports themselves can be pinged, but the devices and clients behind them not.
Neither pinable nor reachable from other subnet.
The Sonicwall itself can ping the clients in both subnets.
I set policy rules and checked "PING" and "Management traffic allowed" but nothing.
I'm too stupid to get that to work. :-(
What am I doing wrong? Where did I miss something?
It can't be that difficult.
On other firewalls it´s easy to config and get it to work.
I'm really getting desperate and about to give up.
I hope someone can help and give me a hint.
Thank you <3
Category: Entry Level Firewalls
Reply