SD-WAN with un-numbered VPN tunnels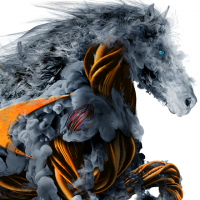 Arkwright
Cybersecurity Overlord ✭✭✭
What is the deal with numbered vs un-numbered VPN tunnels + SD-WAN? Both the web interface and CLI documentation for SD-WAN + VPN describe using numbered VPN tunnels to do this, but don't explain why you would do it this way.
The reason I ask is:
It is possible to add an un-numbered tunnel to an SD-WAN group
It works [performance probes work, traffic is passed]
It's a lot less work and admin overhead [eg finding a free /30 or /31 for every. single. VPN.]
This:
https://www.sonicwall.com/support/knowledge-base/introduction-to-sonicwall-sd-wan-software-defined-wide-area-network/190213085330745/
says:
"Constraints for Member Interfaces
Member interfaces can only be WAN or Numbered Tunnel Interfaces"
but this doesn't seem to be true.
Any ideas?
Category: Mid Range Firewalls
Reply
Tagged: