SMAConnectAgent - admin permissions needed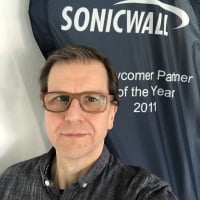 BWC
Cybersecurity Overlord ✭✭✭
Hi,
how do you handle that the SMAConnectAgent needs administrative rights to be installed?
Having Device Management enabled on the SMA needs the SMAConnectAgent to be deployed, but it's usual that on employer-provided systems the user does not have any admin permissions.
With the firmware update from 10.2.0.0 to 10.2.0.1 the user got prompted to install a newer version, but can't install because of the missing rights. The prompt can be canceled, but causes confusion on the user side. The endpoints (Notebooks) are located in Home-Offices and will probably not return into the HQ for a while to get refueled via GPO etc. The Home-Offices just connect to the browser-based VirtualOffice, no VPN.
Any help highly appreciated.
--Michael@BWC
Category: Secure Mobile Access Appliances
Reply
Tagged: