TZ370 Poor WAN throughput and packet loss after time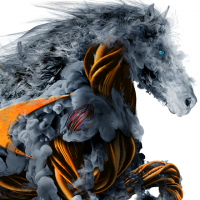 MarcelK
Newbie ✭
Hi
A few weeks ago we replaced the FW in our branch office with a TZ370. Since then, we have been measuring considerable losses in WAN throughput and a noticeable number of packet losses.
However, this behavior only occurs after several hours of operation. A reboot of the Sonicwall solves the problem comprehensibly for another ~ 12 hours.
The MTU size on the WAN interface has been checked and corresponds to the standard value of 1500 bytes with the specifications of the ISP.
In addition, all points from the corresponding KB article were checked:
WAN throughput  after ~ 1 day of operation
WAN throughput right after SonicWall reboot
There is nothing in the system logs that indicates a problem. A reboot solves the problem reliably, even if only temporarily.
Firmware: SonicOS 7.0.1-5018
I ask for advice on how this problem can be solved. Thanks!
Regards
Marcel
Category: Entry Level Firewalls
Reply