Problems Upgrading Gen 6 to Gen 7 Devices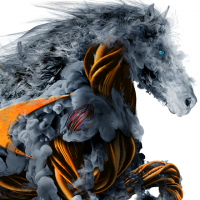 MDS_UK
Newbie ✭
Has anyone else had any problems when migrating Gen 6 configs to Gen 7 devices? We have had issues with several devices now including:
Admin access on HTTPS. Gen 6 device has WAN>WAN firewall rule restricted to one IP address. On Gen 7 device, this rule has been superseded by an ANY rule and we are unable to delete the original rule with the restricted IP address.
IPSEC VPN Agreement - unable to amend existing SA. Any change to SA results in an error when trying to save. SonicWALL support suggested upgrading to the latest firmware but this resulting in the SA disappearing completely but leaving orphaned access rules.
HA - problem whereby the Secondary device is missing large amounts of the configuration when failed over to. Specifically all VPN SAs are completely missing.
I would be interested to hear if anybody else has had anything similar.
For clarity, these upgrades were performed by exporting the config from the Gen 6 device and importing to the Gen 7 device. We have seen these problems across the TZ and NSA models.
Category: Entry Level Firewalls
Reply