TZ370 - Strange Behavior; traffic flow becomes inconsistent shortly after install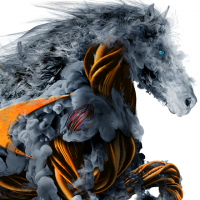 Prosyscon
Newbie ✭
Good day everyone,
I've been seeming to have issues with the TZ370 units we've been deploying. Shortly after the initial setup, they seem to become unreliable - the WebUI being unreachable seems to be the 'canary in the coal mine', but traffic will end up slowing over time, DNS queries don't get forwarded to public servers...the thing basically becomes unusable, even before I start adding firewall rules or NAT policies or implementing security functions. The problem seems to be exacerbated the more people are on the network, but I am 100% sure it's not a network loop, or an issue with the switches - everything works fine when I switch out the router and make no other changes.
Sometimes it's minutes, sometimes it's hours. A reboot seems to clear it up for a while, but the problem seems to return. I've set the unit up as basic as possible - only defining a WAN and a LAN network with no other changes, same problem.
Ordinarily, I would try a firmware upgrade/downgrade, but there's only an RTM build of the firmware available in the MySonicwall portal.
Hopefully there's a button somewhere I'm missing. Until then, I appreciate whatever information can be provided.
Category: Entry Level Firewalls
Reply