IP addresses used for CSC-MA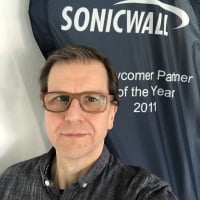 BWC
Cybersecurity Overlord ✭✭✭
Hi,
when deploying a Firewall appliance with ZeroTouch and CSC Management enabled, there will be a VPN tunnel created for transferring the information to the SGMS. I couldn't find any further documentation about this.
Therefore a local address will be generated for the GMSFlow Client (Firewall) on Zone LAN and a GMSServer (CSC-MA) on Zone VPN.
I was wondering how theses addresses got determined, in my case it was 192.168.0.x/32 for LAN and 10.84.140.x/32 for VPN.
Is there a list of address blocks available used for that matter, probably per Colo site? I think this is somewhat important information to avoid address collisions when deploying new appliances with CSC-MA enabled, because RFC1918 address blocks are heavily used and conflicts are likely.
Thanks in advance.
--Michael@BWC
Category: Capture Security Center
Reply