Will SonicOS plan to support SD-WAN Forward Error Correction(FEC)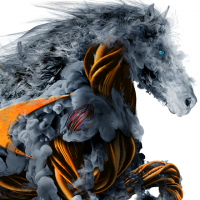 TomChou
Newbie ✭
Have known many SD-WAN vendors already support FEC.
Wish SonicOS will consider to support FEC.
Forward Error Correction (FEC) is a mechanism to recover lost packets on a link by sending extra "parity" packets for every group (N) of packets.
Forward Error Correction (FEC) is a technology that is well known for its ability to correct bit errors at the
physical layer. However, this technology can also be adapted to operate on packets at the network layer to improve
application performance across WANs that have high-loss characteristics. With packet-level FEC, network equipment
can reconstitute lost packets at the far end of a WAN link, avoiding delays that come with multiple round-trips
retransmissions. This enables WANs to easily recover from packet loss due to a variety of network layer conditions,
such as queue overflows and constrained bandwidth links. With packet-level FEC, enterprises commonly see significant
improvements in application performance — up to a 10-fold performance increase in some WAN environments.
When both endpoints of a VPN tunnel
that use forward error correction (FEC),
the receiving tunnel endpoint can recover lost packets
before the link needs to fail over to a better path.
Thus, FEC at the network level allows you to maintain
a high-quality application experience in your SD-WAN.
FEC is especially helpful for applications that are sensitive to packet loss,
such as voice and video streaming.
Category: High End Firewalls
Reply