SentinelOne Endpoint Protection - Browser Extension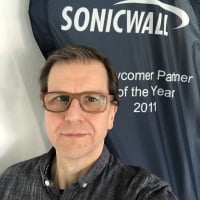 BWC
Cybersecurity Overlord ✭✭✭
Hi,
I was wondering why there is so little information about the SentinelOne Browser Extension, that got installed on my System (macOS 10.15), at least for Safari but not for Chrome and Firefox. It wasn't enabled by default, which is a good thing.
I couldn't find any information that discloses what kind of information is gathered and transferred to whom? In the aftermath of the Avast debacle I would wish for more transparency.
The Chrome web store shows some information, but it's SonicWall Capture Client after all and SonicWall should tell:
From a security point of view it seems to be a good idea, but privacy concerns are another story.
--Michael@BWC
Reply