SonicWall Launches new solutions to deliver Security, Simplicity, and Value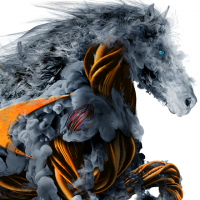 kayvon
Moderator
While the recent pandemic has changed the way companies conduct their businesses, perhaps forever, the basic requirements for continuously improving security, faster throughput, and simpler product lines, while maintaining and improving value, still remains a core requirement. This means the ideals of Boundless Cybersecurity are more relevant than ever. Organizations need to protect against the explosion of exposure points and risks from remote and mobile workforces.
SonicWall is excited to announce one of the most important product launches in the company's history. We are introducing the following enhancements and additions to the Capture Cloud Platform:
SonicOS 7.0 — Streamlines the security experience with a highly intuitive interface, ensuring familiarity, reducing training and slashing deployment times. The redesigned UI/UX balances convenience and control, offering device dashboards, redesigned topologies, SonicExpress mobile app support, and simplified policy creation and management.
SonicOSX 7.0 — Empowers governments and distributed enterprises with greater levels of scalability, protection and control. The enhanced OS simplifies policy, auditing and management — offering greater levels of visibility with a UI/UX designed for distributed enterprises and governments.
SonicWall Network Security Manager (NSM) 2.0 SaaS — Offers unprecedented speed, scalability and reliability for comprehensive firewall management across the largest distributed enterprises. The cloud-native NSM enables organizations to optimize, control, monitor and manage tens of thousands of network security devices — including firewalls, managed switches and secure wireless access points — from anywhere via a simple cloud interface.
SonicWall NSsp 15700 —  Offers multiple 100/40/10 GbE interfaces, revolutionary multi-instance capabilities and high-speed threat analysis, enabling organizations to safeguard millions of connections without compromising security. Designed for enterprises, governments, data centers and service providers, these high-end firewalls future-proof your investment by allowing you to scale security to meet dynamic connection requirements as the number of devices and users continues to grow.
SonicWall CSa 1000 — Brings SonicWall's award-winning Capture ATP service on-prem, giving government, healthcare and other organizations subject to compliance or data residency restrictions the same protection currently offered in the cloud. Enhanced with Real-Time Deep Memory InspectionTM (RTDMI), CSa 1000 analyzes a broad range of file types, detecting and blocking threats that target zero-day exploits, suspicious files and even side-channel attacks, such as Meltdown, Spectre, Foreshadow, PortSmash, Spoiler, MDS and TPM-Fail.
 SonicWall TZ570 & TZ670 — Represents the first desktop firewall form factor to offer multi-gigabit (5/10G) interfaces for connectivity with SonicWall Switches or other networking devices in SD-Branch deployments — all with threat prevention speeds up to 2.9 Gbps. These next-generation firewalls feature integrated secure SD-WAN, Zero-Touch Deployment, TLS 1.3 and 5G support, and more innovative features that reduce costs and save time.
To learn more about SonicWall's new products and enhancements visit www.sonicwall.com.
Reply