How to get a manager involved in resolving an issue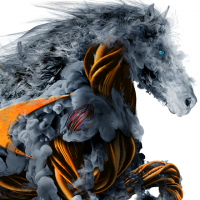 Peter
Newbie ✭
I have had a Support ticket open since June 16 (434353670) and this has been reassigned to 4 different techs with no on offering a solution to why this Sonicwall randomly drops Wan Connectivity. I spent 2.5 hours on Thursday with a tech and provided him remote access to pull logs once again . He said he would get back to me later that day with his results, howerver I never heard from him, nor did he reply to my email,
I did received an email on Friday from the "TEAM LEADER"
Hello Fox, 
S will be out of office for a couple of days, due to his vacation. I've re-assigned this case to M, who will be assisting you further.
Many thanks for your kind understanding.
Thank you, 
M Technical Support, Team Lead
No one has had the courtesy to contact since .
I have been using a $80 Dlink router for internet connectivity since June, it has worked way better then the Sonicwall TZ 400.
Hopefully someone from Sonicwall monitors this community and can assist in gettiong this resolved today. Send me a RMA replacement and the have your engineering staff troubleshoot it on your own time.
Category: Entry Level Firewalls
Reply