FYI: Outbound problems "554 No SMTPd here" caused by blacklisting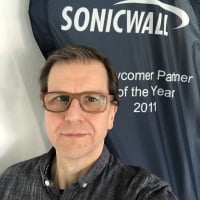 BWC
Cybersecurity Overlord ✭✭✭
Hi,
while configuring a customer deployment to use the outbound service of a HES instance I experienced the problem that the connection got denied with a "554 No SMTPd here". The customer is having a static IP and it was correctly configured as allowed outbound address.
The reason for this short 554 message was, that the whole network range of the ISP was listed on Spamhaus ZEN and SonicWall IP Reputation.
Whenever you experience this message, you should check your IP address and get it delisted:
If you wanna make sure that there is no service interruption, you can connect first via telnet to your HES outbound address on port 25 and just send a EHLO domainname.com before changing your smarthost - if it returns the 554 you should make sure that your IP address is not blacklisted and configured correctly on the HES instance.
--Michael@BWC
Category: Hosted Email Security
Reply
Tagged: