ES 10.0.7 Maintenance Release (lot of ToC fixes)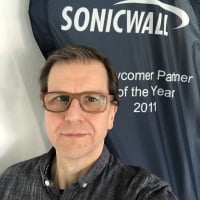 BWC
Cybersecurity Overlord ✭✭✭
Hi all,
there is a new release for E-Mail Security 10.0.7 available, quite a lot of fixes in there (hope for the best that DNS will be done right in 10.0.8 regarding SPF etc.). Time-of-Click got a lot of attention, hopefully it'll work more smoothly.
Available on MSW, Release Notes can be found here:
Have a great weekend all.
--Michael@BWC
Category: Email Security Software
Reply