Set up VPN Server to listen on Public Static IP rather than the dynamic PPOE IP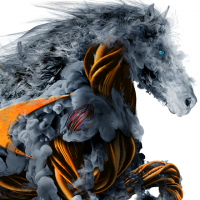 paulsteigel
Newbie ✭
Hi All,
A next question I would like you to guide me is on the following scenario:
We are provided a PPOE connection with dynamic IP (IP A/24) address on Interface X4 and a block of /29 IP (IP B) addresses by ISP (different range from the IP A);
We set up VPN (L2TP-IKEV2) successfully for the NSA but it only listens on IP A, VPN connection to IP A from outside was successfully made.
We want the VPN to listen on IP B by doing the following:
+ Create a virtual Interface on X4 with an IP (X9:V19 IP C) under the IP B range and successessfuly reach from out side with ping
+ Create rule for allowing internal connection to X4:V19
+ Create a NAT to forward all connections from X4:V19 to PPOE Interface (X4 IP IP A above)
But all failed to get VPN connected to the X4:V19.
Please help us with thanks.
Dang Dinh Ngoc - Vietnam
Category: High End Firewalls
Reply