Directory Connector vs. 2020 LDAP channel binding and LDAP signing requirement for Windows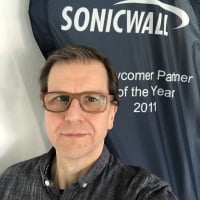 BWC
Cybersecurity Overlord ✭✭✭
Hi,
this question affects all ranges of SonicWall Firewalls, but I had to go with one category.
I'am just checking the impact of the upcoming "2020 LDAP channel binding and LDAP signing requirement for Windows" from Microsoft scheduled for March 2020.
If I understand this correctly and LDAPS (636) becomes mandatory as the new default. Group lookups from the Firewall need to be configured accordingly if LDAP (389) is still used.
But how about the Directory Connector? It seems that this is not configurable and the Agent is using LDAP internally AFAIK.
How should this be addressed, will there be an option to still provide LDAP (389) which is not a favorable solution or will there be a new Directory Connector? Or am I completely mistaken?
--Michael@BWC
Category: Mid Range Firewalls
Reply