6.5.4.6 - Capture ATP vs. MySonicWall Downloads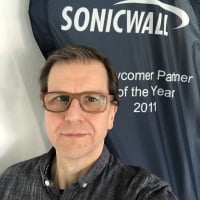 BWC
Cybersecurity Overlord ✭✭✭
Hi,
a customer is struggling getting the latest Directory connector, Capture ATP is activated with Block until verdict.
But the Download never finishes, we've got a few log entries:
Capture ATP Monitor just shows a good file, but with a different URL/Query-Parameter. What does these Timer-wait timer messages mean?
I know Block until verdict can be a beast, but shouldn't it work to get files from the own vendor at least without causing problems?
--Michael@BWC
Category: Mid Range Firewalls
Reply