SMA 100-series 10.2.0.2 released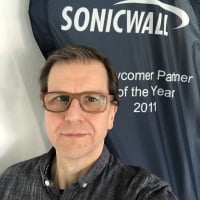 BWC
Cybersecurity Overlord ✭✭✭
Hi fellow SMA admins,
the maintenance release 10.2.0.2 is available for the SMA 100 series, which includes Hardware-Appliances, VMware, Hyper-V, AWS and Azure.
Beware that there will be new versions of NetExtender an SMA Connect Agent, if you handle endpoints without admin rights.
Some contemporary mode fixes (booksmarks, etc.) are included, have to check if Radius C/R is working now. Some nasty Hyper-V bugs as well, just check http://software.sonicwall.com/Firmware/Documentation/232-005359-00_RevA_SMA_10.2.0.2_ReleaseNotes.pdf for the full listing.
Stay safe.
--Michael@BWC
Category: Secure Mobile Access Appliances
Reply