Issue with one vendor website, unable to connect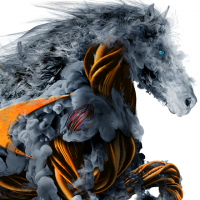 Dantell
Newbie ✭
I have a physicians practice thats lost access to one of their imaging vendors. They have a TZ400 with the latest firmware. They can get to the main website but not the physician portal where they need to review images. It just started happening. They were a few revs out of current on firmware, so we updated that. The same time out happens on multiple computers, wifi and wired, every browser.
They are on a decent internet connection and the issue is with one website. Every browser is current, antivirus has been double checked, pings etc. I connected one of the computers at the practice to a neighboring guest wifi ap and the site in question runs just fine. The guest wifi is connected to the same ISP (Cox). I have talked to the vendors IT support (very little insight). I have the same ISP and firewall at my main office and the same site works fine.
Security services have been disabled to test. The site has been added to the allowed list as well.
https://www.simonmed.com - main site, works fine
https://go.simonmed.com - physician launchpad - Time Out
https://images.simonmed.com - physician portal - Time Out
I have the same ISP at home and the same browser versions, same A/V, different firewall, works fine. I have not been able to go onsite and power the cable modem down. It wont allow a remote shutdown. I have checked tracerts/pathpings from their office and mine and they are comparable. I am getting nothing in the firewall logs. I am getting nothing in the browser console i get ERR_CONNECTION_TIMED_OUT from chrome.
Any avenues i might investigate? I am trying to get the office to reset the cable modem. the last real hardware piece i havent been able to touch.
Many Thanks
Category: Entry Level Firewalls
Reply