Video Conferencing dropouts behind a Sonicwall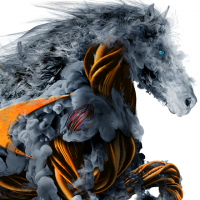 justin
Newbie
With the explosion of people using Teams / Zoom etc for video conferencing while working remotely, we hit an issue with some customers when users started returning into the office, with video and audio dropouts.
This really confused me as I have had no issues behind my firewall at home, nor have we had issues in the office.
Both customers that reported this are fairly big with 100mb+ leased line connections.
After a lot of testing, it appears that there are some changes that are required:
No.1 – UDP Flood Protection is what was killing both – I increased both customer firewalls from 1000 UDP Packets/sec to 10,000 – this resolved most of the issues
No.2 – Teams primarily talks to ports 80/443 as destination ports, so impossible to add exclusions… therefore, you need to add the listed source ports as provided by Microsoft.
Service Objects:
Teams Audio – TCP & UDP – 50000 – 50019
Teams Video – TCP & UDP – 50020 – 50039
Teams Sharing – TCP & UDP – 50040 – 50059
Teams UDP – 3478-3481
Create a Teams Service Group containing the above
Create an Access Rule:
Local Zone -> WAN
Source Port – Teams
Service - Any
Destination – Any
Advanced Tab – Disable DPI
Access rule required for each zone required to use Video / Audio
This should resolve any issues they may have. I've only tested the above with Teams and Zoom… but could resolve for others too.
Category: Firewall Security Services
Reply