ES 10.0.6 - Attachments in Junk Box - depending on mailformat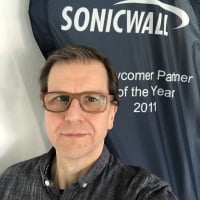 BWC
Cybersecurity Overlord ✭✭✭
Hi,
when checking the attachments in mails which got into the Junk box, sometimes the attachments are selectable, sometimes not. It seems this is related how the email is formatted,
If "Content-Transfer-Encoding: base64" (e.g. through SAP Netweaver) then the attachment is not selectable:
On the other hand if the mail comes as "Content-Type: multipart/mixed;" we are mostly lucky.
Is this already addressed and could the message parsing expanded that the Junk Box gets more useful, because customers like to check first in the Junk Box before releasing the mail.
--Michael@BWC
Category: Email Security Appliances
Reply