6.5.4.5 - X1 cannot be unassigned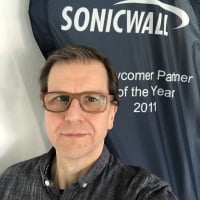 BWC
Cybersecurity Overlord ✭✭✭
Hi,
at one deployment I'am running WAN interfaces X2 and X9 and the X1 got decommisisioned and I would like to set it from WAN zone to unassigned for the time being.
FLB has X2 and X9 as members, but whenver I try to unassign X1 from the WAN zone the message "Error: One WAN interface must be selected for Failover & LB Group" pops up, which is just wrong because X2 and X9 is in there and X1 not.
Is this a known bug?
--Michael@BWC
Category: Mid Range Firewalls
Reply