Routing Issue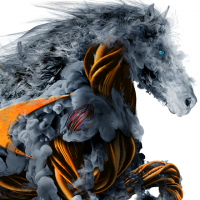 smallonee
Newbie ✭
Seem to have a routing issue
Setup:
3 zones WAN, LAN, and a customer Public zone connected to a private circuit that only has traffic inbound.
Created Address Object for Internal Resource
Created Address Object for External Resource
Created NAT policy Mapping the external to the internal resource
Created Access rule allowing traffic over the specific service between external and internal resources
Troubleshooting:
When doing a live packet capture I was able to find that that packet is hitting the firewall and routing from the Public Zone created for the private circuit to the WAN zone.
I have tried to manually map the path following the article Sonicwall has on packet flow through the device and have not been able to see where the problem might be.
It seems that a route is being applied to the packet before the NAT which I believe is causing my issue.
The only thing I could find that may be of some help to me is this article
This system is in production so I have to be careful on making changes. Can anyone let me know if the above process is what I need to do to make this work or is there something really simple that I am missing.
Appriciate any help.
Thanks
Category: Mid Range Firewalls
Reply