Tech Tips: Different Types Of The Packet Status during Packet capture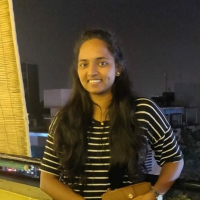 Nevyaditha
Moderator
Hello Everyone,
The status field of the packet monitor shows the state of the packet with respect to the SonicWall firewall. The different types of mostly viewed packet status available on SonicWall are Forwarded, Generated, Consumed, Dropped, and Received.
A packet can be dropped, generated, consumed , forwarded or received based on the either the incoming or outgoing traffic on SonicWall appliance.
Forwarded: This status indicates that the packet arrived on one interface of the SonicWall appliance and later was sent out on another interface.
Generated: This status is generally for the packet that is created by the SonicWall appliance during the process of encryption or decryption, fragmentation or reassembly, or as a result of certain protocols.
Consumed: This status on the capture is to indicate that the packet was destined for the SonicWall appliance.
Dropped: The SonicWall appliance can do nothing further with the packet. The firewall might have identified the packet as malformed, malicious, on the deny list, or not on the allow list.
Received: When SonicWall doesn't know how to forward the packet, it will be shown as received status on the packet monitor. (Incorrect Route could be a good example for such packet status)
I hope this explains!!
Stay Safe !!
Category: Entry Level Firewalls
Reply
Nevyaditha P
Technical Support Advisor, Premier Services