SonicWall Releases Capture Client 3.0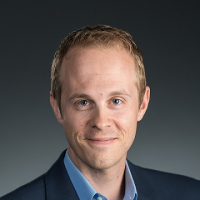 Micah
admin
We are pleased to announce the release of Capture Client 3.0. Here is what to look for:
Minimize risk with application vulnerability intelligence
Telecommuting often involves the use of a variety of productivity and collaboration applications like Slack and Zoom. Often, employees go looking for other tools that may not be corporate-managed. In any of these cases, threat actors will always be looking for vulnerable versions of applications running on user endpoints.
With Application Vulnerability Intelligence, Capture Client will now give real-time visibility of applications and any vulnerabilities found on them along with their score. Administrators will be able to prioritize what applications to patch and can even blacklist processes launched by unauthorized applications.
Reduce the attack surface with content filtering
Most malware threats are delivered through websites or links in emails. The vehicles may be fraudulent or genuine websites. Previously, with Capture Client 2.0, endpoints could be blocked from known malicious sites only.
Capture Client 3.0 now features comprehensive client-based content filtering services. With inspection of both HTTP and HTTPS traffic, granular polices on what categories to allow and block, exclusions for trusted applications and blacklists for untrusted applications, administrators can easily extend the network-based content filtering services to their off-network users.
Leverage Active Directory properties for granular policy assignment, anywhere
The other side of telecommuting is the explosive adoption of cloud services like O365 and Azure Active Directory (AD). Enterprises often apply granular policies based on AD properties associated with users and/devices. (E.g. Marketing users have access to Social Networking and IT admins have access to advanced tools). Capture Client now also supports granular policy assignments based on these properties like group membership; and it doesn't matter if the directory is hosted on-premise or in the cloud.
Expand Server protection with Linux Support
The move to cloud also entails the increased usage of Linux-based workloads that also need to be protected from malware threats. Capture Client 3.0 will also introduce support for the SentinelOne Linux agent to extend next-gen antivirus capabilities to Linux servers. Here is a list of the version of supported Linux platforms:
Amazon Linux AMI
Red Hat Enterprise Linux RHEL v5.5-5.11, 6.5+, 7.0+
Ubuntu 12.04, 14.04, 16.04, 16.10
CentOS 6.5+, 7.0+
Oracle Linux OL (formerly known as Oracle Enterprise Linux or OEL) v6.5-6.9 and v7.0+
SUSE Linux Enterprise Server 12
Have an Easier Time using the Tools
In addition, Capture Client 3.0 has also introduced several usability enhancements, including:
A new notification center to review outstanding alerts
Customizable alert settings, with configurable priority levels
An improved and expanded dashboard with actionable intelligence
A simplified multi-tenant dashboard for MSSPs
More end-user notifications, including a notification when the endpoint is disconnected from the network.
With Capture Client 3.0, enterprises can rest assured when extending telecommuting facilities to their employees. They get increased visibility, reduced attack surface and the extension of standard protections to remote endpoints, all within a light-weight unified client.
Why don't you take a free a trial and see for yourself!
Reply
@micah - SonicWall's Self-Service Sr. Manager
Tagged: