EPC Agent install failed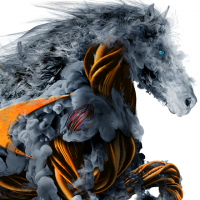 ITVDM
Newbie ✭
Hello,
We have an issue with NetExtender newly installed. We have enabled EPC by default for all clients, and since 2 days, we are facingto the following error : "The downloaded NetExtender installer cannot be validated. Please make sure that you are connecting to a trusted SSL VPN server."
This issue is on all computers wich not do NetExtender yet. We can manually download NACAgent.exe from SMA410 URL "https://url.com/NACAgent.exe". But downloaded version has an expired version certificate (at 11/05/2023), and Nx client won't automatically install it. From existing computer with NACAgent already installed, we have no issue and EPC run correctly before VPN establishment .
Do you have any solution to update NACAgent on SMA 410 appliance ?
We had already tested update SMA firmware on the lastest, and update EPC from SMA interface (22.11.11.29), without success.
The only way to run correctly this fonction, is revert to oldest EPC version and install manually NACAgent on all new computers.
Thanks for your help,
Reply