Port forwarding and access control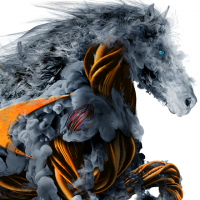 chibbits
Newbie ✭
Morning!
I have unfortunately run into an issue with a client of ours who utilizes a TZ370, here's the tale:
The customer has an application server sitting at 192.168.16.3 on his network and a static WAN IP. On this server is steel design software that he needs to be able to access from a "remote" version of the application. This is accomplished by running the application's remote server software, then ensuring requests coming in through TCP 9154 can make it through the firewall and are then forwarded to the server IP listed above. In order to facilitate this, I followed the SonicOS 7.X instructions found at https://www.sonicwall.com/support/knowledge-base/how-can-i-enable-port-forwarding-and-allow-access-to-a-server-through-the-sonicwall/170503477349850/ since I am still relatively new working with Sonicwall devices. I created the necessary address objects for the server's public and private IP addresses, the service object to specify which port and protocol, then setup NAT rules and Access rules to allow traffic in through the firewall across TCP 9154 and translate the request over to the application server. Unfortunately, this does not appear to be working after ensuring that I followed the aforementioned guide strictly.
I have included the inbound Firewall and NAT diagrams in case they may be of assistance. I can provide any further information I may have forgotten. But, any advice or direction is greatly appreciated.
Category: Firewall Management and Analytics
Reply