Unknown Ether type ingress dropping packets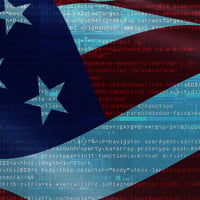 Twizz728
Newbie ✭
I'm starting to get complaints from a customer that they can no longer connect to a intranet site hosted by our vendor. I have a VPN gateway that is connecting to the vendors site and now the vendor site is failing connection requests. I can't ping the vendor site and when I look through the packet monitor I'm seeing packets being dropped.
Ethernet Header
 Ether Type: 0x8ffd(0x8ffd), Src=[b8:37:b2:c4:97:ac], Dst=[ff:ff:ff:ff:ff:ff]
Ethernet Type: Unknown
Value:[0]
DROPPED, Drop Code: 17(Unknown Ether type ingress.), Module Id: 16(fwCore), (Ref.Id: _3085_kprwvJqqm) 1:1)
It is showing in packet monitor the the X6 interface is the ingress for this connection, but this device and this IP I'm doing the packet monitor on is on the X0 LAN interface. My X6 interface is used for my public or guest network, so I'm not for sure why this is showing up on packet monitor.
Does anyone know why the packets would be dropping? There was a comment on an earlier thread that was talking about an Aruba instant on device. Strange enough, I installed an Aruba Instant On Switch and AP22 last week around the time this started happening, but those devices are on a completely separate interface and subnet. Not for sure why that would come into play.
Thanks!
Category: Firewall Security Services
Reply