html extracted from packet capture - which policy blocks?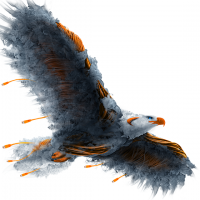 Alberto
Enthusiast ✭✭
*Packet number: 45*
Header Values:
 Bytes captured: 66, Actual Bytes on the wire: 66
Packet Info(Time:10/27/2023 13:59:37.672):
 in:X0*(interface), out:--, DROPPED, Drop Code: 726(Packet dropped - Policy drop), Module Id: 27(policy), (Ref.Id: _2251_qpmjdzDifdl), 16:16)
Ethernet Header
 Ether Type: IP(0x800), Src=[ec:02:73:ab:e4:7f], Dst=[c2:ea:e4:f5:65:ae]
IP Packet Header
 IP Type: TCP(0x6), Src=[10.5.101.29], Dst=[188.114.97.7]
TCP Packet Header
 TCP Flags = [SYN,], Src=[59724], Dst=[443], Checksum=0xe750
Application Header
 HTTPS
Value:[1]
Hex and ASCII dump of the packet:
 c2eae4f5 65aeec02 73abe47f 08004500 0034a53b 40007f06 *....e...s.....E..4.;@...*
 c9ec0a05 651dbc72 6107e94c 01bb0bbc e39f0000 000080c2 *....e..ra..L............*
 2000e750 00000204 05b40103 03080101 0402              * ..P..............      *

Can I determine from the codes which ACL is blocking?
(Ref.Id: _2251_qpmjdzDifdl), 16:16)

?
Category: High End Firewalls
Reply