TZ400 Site To Site VPN to Azure seems to be connecting, but unable to find a server?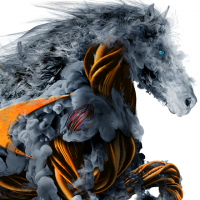 ferlessleedr
Newbie ✭
I've got a TZ400 that I've set up a site to site connection to a VPN gateway in Azure, on the same vnet as an ubuntu machine we've got up there. When I connect to the VPN directly from my PC I'm able to ssh to the ubuntu machine at its local address, a 10.1.X.X address. It doesn't have its own publicly facing IP. However, using the site to site connection in the firewall I'm getting nothing, either from a computer connected to the NetExtender VPN nor from a device that's on-site on the network behind the firewall.
To set this up I followed the process listed here: https://www.sonicwall.com/support/knowledge-base/how-can-i-configure-a-vpn-between-a-sonicwall-firewall-and-microsoft-azure/170505320011694/
In VPN/Settings I show this under Currently Active VPN Tunnels:
The EximWareTunnel is an entirely separate thing but it's worth mentioning that it's working and also the Local range is an actual range that we use. The Gateway IP is the static public IP address of the Azure virtual network gateway. The gateway itself is a Basic SKU. Traffic doesn't seem to be flowing either direction according to the VPN Tunnel Statistics in the VPN Base Settings page, or from the Connection's data in Azure.
Any advice here? More info I should provide?
Thanks.
Category: Entry Level Firewalls
Reply