TZ270 no https management or ftp possible (package dropped)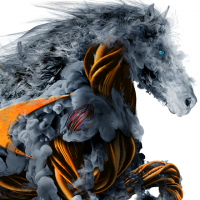 SonicQuestions
Newbie ✭
In East Africa I have installed an sonicwall TZ270 setup with basic security and an static public IP. On this firewall I now try to acces the HTTPS management on the public IP or connect throught an FTP connection from WAN to LAN. Both are denied and packets dropped. The WAN is setup on X2 (without LB) and the LAN is setup on X0. The FTP connection is setup with the FTP configuration wizard from sonicwall. The FTP connection is possible from the LAN to the private IP of the server and also to the public WAN IP, so the packed are only dropped from outside/WAN to LAN.
The FTP connection package is dropped with drop code 727 and module id 27 (Source is public ip to destination private IP ftp server).
The HTTPS connection is dropped with drop code 21 (Packet on invalid vlan).
The firmware is updated, tested changing from X1 WAN to X2 WAN without LB, turned off security to test any problems/block there. Nothing worked. Anyone got any solution or setting I should check, things I can monitor or how I can make the HTTPS management and FTP connection possible?
Category: Entry Level Firewalls
Reply
Tagged: