L2TP VPN connectivity issue - Could this be due to overlap or ?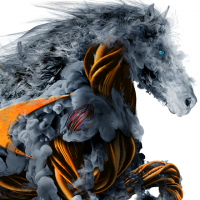 Master_Crane
Newbie ✭
Users are unable to connect to the Sonicwall VPN - Using windows client vpn 
L2TP VPN set up is similar to below (They have used a range of IP's from the LAN subnet) 
LAN subnet 192.168.30.0/24
L2TP pool - 192.168.30.[25 - 30]
LAN users (Office) that connect use SSO and assigned IP in the LAN pool (dynamic .25 - 240)
Currently find that only 1 user can connect remotely via vpn  
Initially suspected that the pool was exhausted but no other ip in l2tp range assigned 
Other users appear to connect get authenticated then the below error on event log and on their PC
On Sonicwall
The below logs repeat (Reverse chronological order):
Received IPsec SA delete request
VPN zone remote user login allowed
IPsec Tunnel status changed
IKE negotiation complete. Adding IPsec SA. (Phase 2)
IKE Responder: Accepting IPsec proposal (Phase 2)
IKE Responder: Received Quick Mode Request (Phase 2)
IKE Responder: Main Mode complete (Phase 1)
IKE Responder: Received Main Mode Request (Phase 1)
On the Windows Client :
It's was not possible to establish connection to the remote computer so port used for this connection was closed.
or
The connection failed. Error code returned: 619
NB: Sonicwall Firmware => SonicOS Enhanced 6.5.4.7-83n
Category: Mid Range Firewalls
Reply
Tagged: