Replace faulty SonicWall firewall & restore the configuration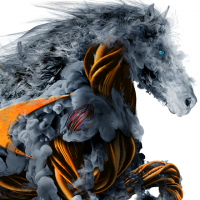 arjunrajeevcp_94
Newbie ✭
Greetings,
We encountered an issue with the current firewall at the location, evidenced by a blinking wrench light. Despite attempts to connect to the device locally using the management port and console cable, were unsuccessful. A TAC case was opened, and the recommendation was a hard reset. However, after the reset, the behavior remained unchanged. Consequently, we initiated an RMA process, but the customer prefers not to wait and has a spare NSA 2700 available while awaiting the replacement unit for the faulty NSA 2650.
Q1) Is it permissible to substitute the NSA 2650 with a NSA 2700? Are there any specific considerations?
Q2) Could you elucidate a comprehensive procedure for restoring the configuration? (I am unfamiliar with SonicWall devices.)
The device replacement is scheduled for 7 AM CST this morning. Any relevant videos or links would be greatly appreciated.
Category: Mid Range Firewalls
Reply