macOS 14 (Sonoma) - Capture Client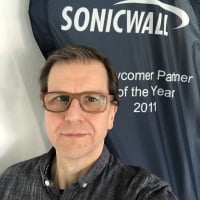 BWC
Cybersecurity Overlord ✭✭✭
Every time when a new macOS Releases gets released, this question comes up.
"Does Capture Client supports the new release of macOS?" - macOS 14 (Sonoma) in that case.
As long as SonicWall does not provide SentinelOne Agent 23.2.2.6951, which got promoted to GA and officially supports macOS 14, the OS upgrade has to be postponed.
Side note from the Release Notes:

Important: Due to Apple macOS system changes for Sonoma, 
Device Control for Bluetooth devices and Bluetooth Low Energy (BLE) 
rules are not supported on macOS Sonoma. 
If you use Device Control for Bluetooth devices, you can upgrade your 
macOS ​Agent​​ version to 23.2 GA, but do not upgrade to macOS Sonoma 
until we resolve this issue in the next Agent version.

Upgrading to macOS Sonoma will prevent the macOS Agent from forcing 
Device control rules for Bluetooth devices.

I guess we don't reached prime time yet and an upgrade to macOS 14 isn't recommended for everyone.
--Michael@BWC
Reply
Tagged: