Whatever happened to - following up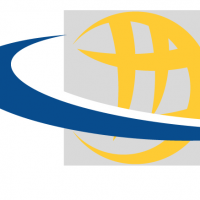 Larry
All-Knowing Sage ✭✭✭✭
It is early on a Friday afternoon and I just saw this post:
https://community.sonicwall.com/technology-and-support/discussion/5386/does-the-sonicwall-tz-200-support-sha256#latest
Having read it, I am left wondering: How can SonicWall allow/permit/let a device this old to still be in service?
I used to have an Account Manager who would send me an Excel spreadsheet, at least once a year, to confirm the devices listed were still mine - or in use. I'd mark it up and send it back to let him know what was mine and what wasn't. Granted, some of my older devices went to eBay and other homes, so I could not account for their current whereabouts.
However, neither my past nor current CAM have ever done that, so I can only assume the practice was either solely practiced by the individual or there was a corporate edict to curtail the activity.
But if I log into MySonicWall.com account, go to the Reports section, and click on Claimed Assets, the list comes back showing the following very obsolete devices:
Yes, these two devices are STILL online and were pinged as "active" this week. And they are clearly not mine, yet they are still on my list.
SonicWall has the telemetry associated with these devices. They should know who "owns" them (because there is a Tenant name on each that is not one of mine). And you would think they'd desperately want these unfortunate souls to invest in a more current, more secure, firewall (wouldn't you?).
Why isn't there some kind of outreach program to ensure that EOL devices are updated? And if there is, why isn't there more information available to partners to ensure they can engage with long-lapsed accounts to generate a new client base and an additional revenue stream?
Reply