App Control Logging Issue with Zones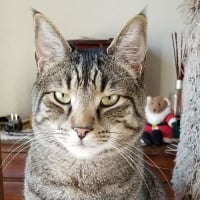 jtuckerchug
Newbie ✭
Hello All,
I have a support contract though I thought I would ask a community question first for learning. We just instituted blocking of certain apps in a NSA5650. The blocking, of say Netflix, is working for all Zones where it is configured. The LAN interface is showing logging of traffic. However the WIFI (on another interface) is not capturing traffic. I look at the Event logs and see traffic for our VLAN 10.3.0.0. If I search for the WIFI subnet 192.168.11.0, all I get as results are DHCP events "Inform - Assigned IP address 192.168.11.X to MAC address". It appears that the logging is not working on that network for traffic. I have been messing around with it and cannot figure out what the difference is.
Any ideas to get me in the right direction?
Thank you in advance.
Category: Mid Range Firewalls
Reply
Tagged: