Switch Topology design with 2x NSA3700 (running in HA) and 5x SWS14-48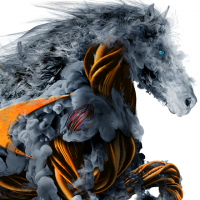 freshwater84
Newbie ✭
Dear Community,
We have 2x NSA 3700 in HA mode and 5x SWS14-48 switches. Our plan is to run the switches independently from each other, as Sonicwall does not support stacking anyway. So we would cable it from each of both firewalls directly, to keep redundancy, as there is enough 10G interfaces too on NSA3700, and so to have no Single Point of Failure, that if one switch fails, it does not take other switches down, which are cabled behind per daisy chain.
Here is the topology (there is just one mistake in SW1, the second X24 should be connected to Port 49 of SW1 of course)
Now we encounter a problem:
We wanna distribute all the VLANs over all the switches, but VLAN is bounded just to one IF on Sonicwall. So on switch we just see the corresponding VLAN of the parent IF, the switch is connected to. Is LAG the solution here? And how exactly should be the configuration?
Reply