Multi-connection, multi-path routing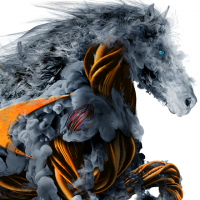 BSmithMMO
Newbie ✭
We currently utilize 2 ISP connections to connect to 4 cloud VPN gateways (2 gateways per ISP). I have the VPN tunnel configured as route instead of policy using a 4 gateway multi-path route.
ISP1 <-> CG1
ISP1 <-> CG2
ISP2 <-> CG3
ISP2 <-> CG4
The problem with this is if one of my ISPs go down, then the route cannot see those connections as offline which causes connection failures across the VPN. Since there is only 1 probe option per route, probing is not an option.
If I split the routes out into 4 separate routes, then all traffic goes across the first route in the list instead of load balancing, but I can probe each route and have that route disabled when the connection is down.
Is there a way to multi-path and have a path taken out of service when that connection is down? Or is there a way to load-balance 4 individual routes?
Reply
Tagged: