Problem with DHCP requests being dropped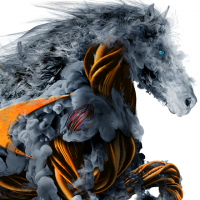 AJPixelbox
Newbie ✭
Subject: DHCP Issue on VLAN 50 with SonicWall, UniFi Equipment, and Laptop
Hello everyone,
I'm experiencing an issue with DHCP on VLAN 50 in my network setup and could use some insights. My setup includes a SonicWall device handling both firewall and DHCP roles, UniFi switches, and a UniFi Access Point, with a laptop connecting via the AP.
Setup Details:
Firewall/DHCP Server: SonicWall (DHCP is set up for VLAN 50)
Networking Equipment: UniFi switches and UniFi Access Point
Client: Laptop
Problem:
When the laptop is connected to VLAN 50, it doesn't manage to obtain an IP address via DHCP. However, manually setting the IP address with a /24 subnet on the laptop does seem to establish a connection. The issue seems to stem from the DHCP process failing, and I'm trying to identify where the problem lies.
Observations:
Packets captured from both the laptop and the SonicWall show that the laptop sends a typical DHCP Discover request but the Sonicwall is dropping the request.
The packet as captured at the SonicWall has an additional VLAN tag (VLAN 50) and an LLC header. This suggests that between the laptop's request and the SonicWall's receipt, the DHCP Discover packet is altered with VLAN info and an LLC header.
Given the setup, it appears that either the UniFi switch or the UniFi AP might be modifying the packet in this manner.
Additional Info:
I have two other VLANs active on this network: the default VLAN and VLAN 2. Both are operating without any issues. The configuration for this new VLAN (VLAN 50) mirrors that of VLAN 2, at least as far as I can discern.
Questions:
Have others encountered a similar DHCP problem when using UniFi equipment in conjunction with SonicWall, especially when multiple VLANs are in play?
Is it possible that the UniFi AP or switch is adding the VLAN tag and LLC header to the DHCP packet? If this is the case, how can I rectify it?
Is there a specific configuration within SonicWall that needs adjusting to accept and handle these DHCP requests with the VLAN tags?
Your insights and advice on this matter would be immensely beneficial. Thank you for taking the time to read and respond!
Category: Mid Range Firewalls
Reply