Connect Netgear Orbi to TZ350W as separate network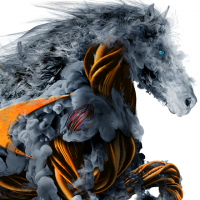 beachbum
Newbie ✭
So a business partner - our main vendor - requires that we purchase and install a showroom information / display system that includes a Netgear Orbi Pro router and satellite.
Their tech document contains errors and conflicting information: they say that their system creates an entirely new WiFi network but it doesn't. It's clear from the details and from the way that their installer tried to set it up that it simply extends our existing WiFi. Their materials aren't even clear on the distinction between a router and an access point but it's clear that they want the Orbi set up as access points and their demand is that we change the Sonciwall firewall to accommodate this. They say they've never run into a problem before.
We have an existing TZ350W that runs our wired office LAN, our credit card terminal and our office WiFi - which is totally separate from our wired LAN.
We want to setup the Netgear Orbi as a totally separate system, thought process being that it will be in router mode and distribute IP addresses to the retail showroom network and not on either our wired LAN or our Sonicwall provided WiFi. Unfortunately we no longer have anyone in-house fully qualified to do this but what we were thinking is to connect the Orbi router to X2 on the Sonicwall set up in the DMZ zone.
Assuming that this is the right way to do what needs to be done what information needs to be in the Orbi configuration page to make it function as a completely separate network getting its internet connection through the Sonicwall and our Comcast business gateway? Or is there some better way to do this that we haven't thought of?
Thanks in advance for any assistance and sorry for the lengthy post but it seemed better to give as much detail up front as possible.
Category: Entry Level Firewalls
Reply