Vlans Cannot connect to Internet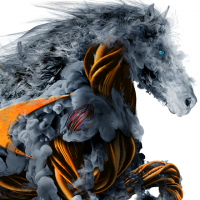 Midnight
Newbie ✭
Hello,
I am in the beginner stage of networking and I am having an issue with 2 vlans I just created at home. This is a test lab with some old equipment i had lying around from old jobs.
I have Sonicwall TZ 205 firewall and a HP Procurve 2510G Layer 2 switch.
So far, I have created 2 subinterfaces for the vlans:
X0:v10 and X0:v20
v10: 10.10.10.1 (native)
v20: 10.10.20.1
I have port 1 tagged and included in vlan10 and 20
Port 1 is connected directly to the sonicwall on X0 interface.
I have configured the switch to match the interfaces on the firewall.
I had to configure the ip helper for both and I am receiving dhcp addresses on the devices I have in both vlans.
The problem is neither vlan 10 or 20 can connect to the internet.
On the firewall, I created 2 zones for both vlans and the zones are trusted.
I checked the access rules and it looks like the allow rules i need were created by default.
Please see attached.
Does anyone know what I might be missing here?
Thanks!
Category: Mid Range Firewalls
Reply