SD-WAN VS Site-to-Site VPN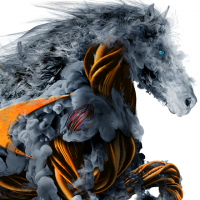 MvV
Newbie ✭
Hi,
I'm completly new to SD-WAN with Sonicwall, so please bear with me, and forgive my "stupid" question.
We have multiple offices, which are now connected to the mainoffice, for some intranet services. (Almost) all sites are connected with two different ISPs, like shown in this picture.
All sites have an active Site-to-Site VPN configured, for the zone WAN. I'd like to be able to control traffic over the VPN, to select the best path, so I thought of SD-WAN.
In Sonicwall I can select the WAN interfaces as an SD-WAN group, or a tunnel interface. We switched to Site-to-Site VPN, because of the binding to "Zone WAN", instead of a named interface (like X1).
What should I do to get SD-WAN working with all sites, so all sites can mix the routes from the WAN connections on both sides of the sites. So I get routed like this:
Or is Site-to-Site VPN my best option?
Thanks in advance!
MvV
Category: High End Firewalls
Reply