NSA 4650 not accessible through DELL S5232F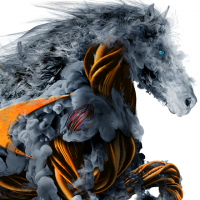 AINDER
Newbie ✭
Hi everyone, 
I have two Sonicwall NSa 4650 in cluster (Active/Passive) which I have connected to my Dell S5232F switches.
The two switches are connected via VLTi.
The problem is that I can't reach the Sonicwall via the Dell switches. When I run arp -a from VLAN 10 the sonicwall gateway is not visible.
I basically use the fiber port on the sonicwall (X25) and give it an IP. On this port I created our VLANs which I'm trying to access.
Any hint why the Sonicwall gateway is not reachable through the dell switches? 
Best regards
Ainder 
Dell Switch Config on both Switches: 
interface ethernet1/1/13:2
description "FirewallLANPort"
no shutdown
switchport mode trunk
switchport access vlan 1
switchport trunk allowed vlan 2,10
flowcontrol receive off
flowcontrol transmit off
Sonicwall Config: See the picture 
Category: Mid Range Firewalls
Reply