Need Help with LenovoNetfilter Blocking Sonicwall Access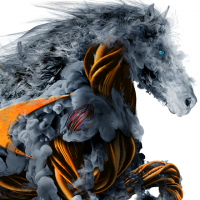 judywatson
Newbie ✭
Hello fellow forum members,
I hope everyone is doing well. I am currently facing an issue where the LenovoNetfilter web filtering software is blocking access to the Sonicwall website, and I'm seeking your assistance to overcome this problem. If anyone has encountered a similar situation or has any insights into resolving this issue, I would greatly appreciate your help.
The Issue:
LenovoNetfilter Blocking Sonicwall Website Access
I recently installed LenovoNetfilter as a web filtering software on my Lenovo laptop. While it provides security benefits, I am experiencing difficulty accessing the Sonicwall website (www.sonicwall.com). This poses a significant problem as I rely on Sonicwall's services for network security and management.
Here are some key details about the issue:
Blocked website notification: Whenever I attempt to access the Sonicwall website, LenovoNetfilter displays a notification stating that the site is blocked due to security reasons. This happens consistently, regardless of the network I am connected to.
Impact on my work: This restriction is causing significant inconvenience as I cannot access essential resources, download necessary software updates, or manage my Sonicwall devices effectively. It is hindering my ability to perform crucial network security tasks.
Troubleshooting attempts: I have made various attempts to resolve the issue independently. I have reviewed the LenovoNetfilter settings, disabled the software temporarily, and sought assistance from Lenovo support. However, I have not been successful in finding a solution to unblock the Sonicwall website.
I am reaching out to this community for assistance, hoping that someone has encountered a similar situation or has expertise in resolving web filtering conflicts. If you have any suggestions, workarounds, or insights into adjusting LenovoNetfilter settings specifically for the Sonicwall website, please share your knowledge.
Your assistance in finding a resolution would be greatly appreciated. Let's collaborate to overcome this obstacle and restore access to the Sonicwall website without interference from LenovoNetfilter.
Thank you for your time and support.
Category: Entry Level Firewalls
Reply