Different Subnet Masks for Static DHCP reservations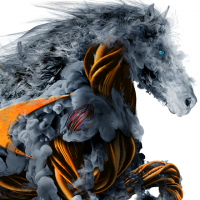 Doctor_Wizard
Newbie ✭
Quick background: I'm a noob to SonicWall, and I'm not a networking professional and don't claim to be an expert by any means, but as a software developer & engineer in the computer biz for almost 40 years, I'm not totally ignorant in that area either. I acquired a used TZ400 which I am trying to set up for my home network. We have several geeks in the household, so as home networks go, its fairly complicated.
One thing I was hoping to do with the SonicWall was to have a more sophisticated DHCP server than you would find in a typical router including having different subnet masks and possibly different gateways for the different static DHCP entries. Idea being that the network has several subnets as layers whereas many (but not all) of the devices with an IP on a certain subnet/level can get the levels below it but not the levels above and I was hoping to accomplish that thru masking.
BUT when I create static entries in SonicWall's DHCP server, it wants me to put in a mask for each entry, yet it will not accept anything other than the 'default' (?) one, the mask that is being used for that interface. (so why even ask?)
Example Entry:
Name: Jacks Desktop
IP: x.x.1.32
MAC: 48xxxxx1B
Gateway: x.x.0.1
Mask: 255.255.254.0 ***!
Click OK gives a red Error: Range and Gateway are on different subnets
Note that the mask for that interface is 255.255.240.0, and that is the only entry it will allow me to use for a static DHCP mask entry. Also note there is no "Interface Pre-Populate" checkbox as shown in the admin manual.
So...... That IP (1.32) should be able to reach that gateway (0.1) with that mask (254.0). Looking at the admin manual and DHCP specs, I see no reason that should not work. What am I missing?? Can someone suggest a workaround?
Category: Entry Level Firewalls
Reply
Tagged: