VLAN internet Access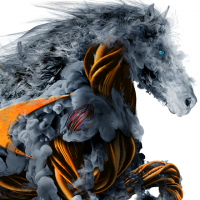 Anytech
Newbie ✭
Hi everyone,
Wondering if anyone can help me with an issue that I am struggling to find a solution to or an answer to.
I have setup 2 VLANs along side the default LAN on my NSa2700 X0 interface, VLAN 25 and VLAN 50. With this I have setup the appropriate DHCP servers for each interface as well.
The default LAN has internet access without issue in the correct range. However the VLANs do not. I have enabled the setting under Firewall - Advanced "Apply firewall rules for intra-LAN traffic to/from the same interface"
I have also created Access Rules for VLANs to WAN, X0:25 to WAN and X0:50 to WAN respectively and set it to allow. However after all this I still do not get internet access on those VLANs, my method of testing at the moment is setting the computer to a static IP in the range of one of the VLANs either .25 or .50 and seeing if I get any break out, which I don't.
What am I missing or doing wrong here?
Category: Mid Range Firewalls
Reply