Loopback NAT Rule not necessary any more with SonicOS7?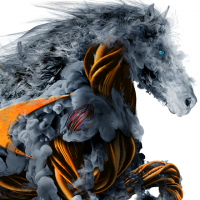 Teleporter
Newbie ✭
I hope this is the accurate forum for this question.
I have recently created an IPv4 port forwarding across an TZx70 firewall (see details below). When I tried to access the external IP:Port from within the X0 subnet it immediately worked without the NAT Loopback rule we all know. When I searched for a document about SonicOS7 and NAT Loopback rules, I couldnt find any. So is it true that these rules are not necessar any more?
My rule looks like this:
Ingress: Any
Egress: Any
Original Source: Any
Original Destination: X1 IP
Original Service: my Ports (all of them tcp)
Translated Source: Original
Translated Destination: My Server's Private IP
Service: Original
Category: Entry Level Firewalls
Reply