How can I configure bandwidth management with limits per IP?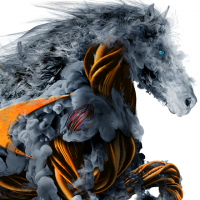 playMaker
Newbie ✭
I'm having an issue with NSa3700.
I have submitted a ticket to the SonicWall support portal, but I haven't received a satisfactory response yet, so I'm posting here to ask for assistance.
1. I am using a 100Mbps Internet Leased Line (ILL) on Interface X1.
2. On X1, under BANDWIDTH MANAGEMENT, I have set the maximum Ingress/Egress (kbps) to 100,000.
3. In the OBJECT section, I created a new profile named "CONTROL BW DOWNLOAD FOR ILL."
  - Under GENERAL, I set:
   + Guaranteed BW = 100 Mbps
   + Maximum BW = 100 Mbps
   + Traffic Priority: 0 Realtime
   + Violation Action: Delay
  - Under ELEMENTAL, I set:
   + Enabled Per-IP BW Management
   + Maximum BW: 5 Mbps
My objective is to limit each user in the LAN network to a download speed of 5Mbps to allocate bandwidth for other users.
4. In the POLICY section, the policy is set from LAN to WAN.
  - Under Traffic Shaping, I enabled Ingress BWM.
However, when I tried to download a 90GB file from Google Drive, my download speed still reached 10Mbps.
Please help me ensure that the download speed is limited to 5Mbps.
Category: Mid Range Firewalls
Reply