TZ270W - Does port redundancy need specific setup ?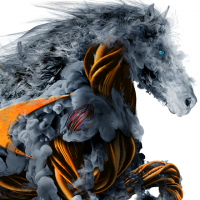 LexES
Newbie ✭
Hello,
I'm trying to configure a port redundancy on my link between my switch and my FW TZ270W.
The interfaces X6 is the one with the configuration and choose the X5 to be the redundant one.
However, when i shut the port on my switch (or disconnect the cable), the service is down and the other interface doesn't seem to take the charge.
I don't see any other action in the knowledge base and can't find articles about that problem :
My configuration on the switch (comware) for both ports is as follow :
 description Interco FW Aggregat-X6 (or X5)
 port link-type trunk
 port trunk permit vlan 1 99 to 100
 speed 1000
 duplex full
 dhcp-snooping trust
 dhcp-snooping information enable
Nothing crazy going on as we can't use LACP for this FW.
We have a NSA 4650 with same switch for our main network with port redundancy and we use the same configuration on FW and switch without success.
For information, when i shut the main interface (X6), i see log that say the int is DOWN but not when i shut the redundant one (X5), even if i shut both.
However, i see on my switch logs i can see when my interfaces are going DOWN.
Is there something i'm missing ? Like rules or configuration for the redundant interface ? LB configuration ?
Thank you for any informations,
Best regards
Category: Entry Level Firewalls
Reply