TZ-500 WAN port speed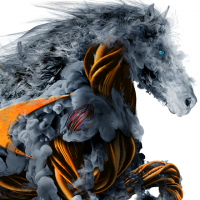 JDrakes
Newbie ✭
Hello All,
I am hoping someone here can help, so I don't have to contact support. We currently have a TZ-500 in our main office and recently upgraded our fiber to 1Gb service. After setting the static IP and testing the speed, I am not getting anything over 100Mb down or up. I have tried the following.
Link Speed Auto Negotiate, and manually set it to 1Gb
Tried disabling IPS and DPI (just for testing purposes)
Found that MTU on the ISP device is set at 1514, Mine is set at 1500. Tried to set 1514 on my MTU last night, but cannot find the option to enable Jumbo Frames. Firmware is 6.5.4.5-53n. The Jumbo Frames option is not on my screen under Firewall Settings-Advanced Settings.
I am not sure what else could be limiting the speed of the throughput. I know it is possible that maybe this firewall is not meant to handle this type of throughput. Any suggestions?
Thanks
Category: Entry Level Firewalls
Reply